Laser Skin Resurfacing
The antiaging breakthrough of the decade, according to many doctors, is a skin-resurfacing treatment known as CO2 fractional laser therapy. Combining the effectiveness of traditional carbon dioxide lasers — long thought to be the gold standard in wrinkle removal — with a new application technique, it delivers powerful results without the traditionally harsh side effects.
How does it work?
The natural aging process, combined with exposure to sun and pollution, destroys collagen — the main protein of connective tissue that keeps skin plump and line-free. Laser resurfacing uses beamlets of energy light to bore tiny holes in the skin, which works to put the body's natural collagen production on fast-forward. Here's what's new: Fractional CO2 laser resurfacing does this in a way that prevents damage to the top layer of skin, offering maximum results with minimal recovery time.While laser resurfacing doesn't come cheap — the procedure will cost you about $5,000 — it is quick, accomplished in one or two sessions, with about four days downtime.
Preparing for Laser Resurfacing
Start by consulting a plastic surgeon or dermatologist to find out if you're a good candidate.
Tell your doctor if you get cold sores or feverblisters around your mouth. Laser skin resurfacing can trigger breakouts in people who are at risk.
If you decide to go ahead with laser skin resurfacing, your doctor will ask you to not take any medications or supplements — such as aspirin, ibuprofen, or vitamin E — that can affect clotting for 10 days before surgery.
If you smoke, you should stop for two weeks before and after the procedure. Smoking can prolong healing.
Your doctor may prescribe an antibiotic medication beforehand to prevent bacterial infections and also an antiviral medication if you are prone to cold sores or fever blisters.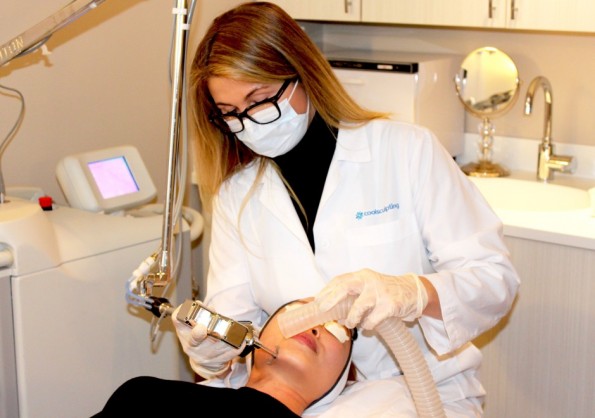 What to Expect During and After the Procedure
Laser resurfacing is done by a plastic surgeon or dermatologist. It's an outpatient procedure, meaning you'll not have to stay overnight.
The doctor may treat wrinkles around your eyes, mouth, or forehead individually or treat your entire face. For small areas, the doctor will numb the areas to be treated with a local anesthetic and may also sedate you. You may require general anesthesia if your whole face is being treated.
Treating just parts of the face takes about 30 to 45 minutes. A full-face treatment takes up to two hours.
Following the laser procedure, the doctor will bandage the treated areas. After 24 hours, you will need to clean the treated areas four to five times a day and then apply an ointment such as petroleum jelly to prevent scabs from forming.
Swelling after laser skin resurfacing is normal. Your doctor may prescribe steroids to manage swelling around your eyes. Sleeping on an extra pillow at night can also ease swelling.
What to Expect During and After the Procedure continued…
You may feel itching or stinging for 12 to 72 hours after the procedure. Five to seven days after laser resurfacing, your skin will become dry and peel.
Depending on the problem that was treated, healing typically takes 10 to 21 days. Once the skin heals, you can wear oil-free makeup to minimize redness, which usually fades in two to three months.
You will also probably notice that your skin is lighter for a while after surgery. It is particularly important that you use a "broad-spectrum" sunscreen, which screens ultraviolet B and ultraviolet A rays, to protect your skin during that time. When selecting a sunscreen, look for one specially formulated for use on the face with a sun protection factor (SPF) of 30 or higher. Limit your time in the sun, especially between the hours of 10 a.m. and 2 p.m., and wear protective clothing, such as long-sleeved shirts, pants, and a wide-brimmed hat.
It is also important to keep your new skin well moisturized. If you use Retin A or glycolic acid products, you should be able to start using them again after about six weeks or when the doctor says you can.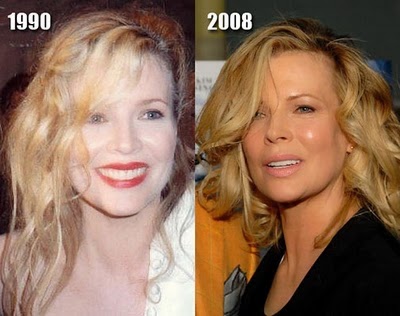 Benefits and Risks of Laser Resurfacing
Although skin resurfacing cannot produce perfect skin, it can improve the appearance of your skin. Potential risks of the procedure include:
Burns or other injuries from the laser's heat
Scarring
Changes in the skin's pigmentation, including areas of darker or lighter skin
Reactivating herpes cold sores
Bacterial infection